We're one of the
most awarded

UK app development agencies you can find.

Whether you have a detailed project brief or need some help refining an idea, we can help you at any stage of the process, so contact us today.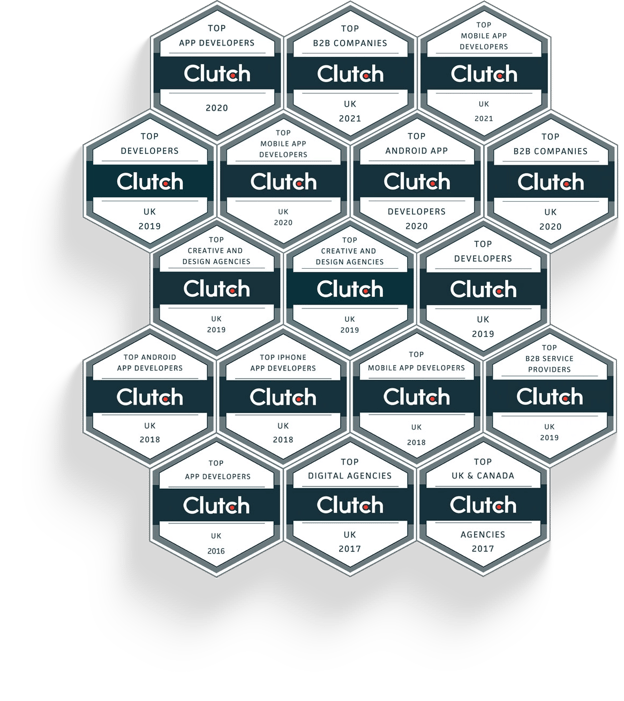 What's next?
Speak to one of our app experts to see how we can help you
Now that you've done your research, it's time to find out how we can help you with your mobile product. No matter waht stage you're at, we can help drive the results you should expect.
What's the point in having a great idea if you don't build it with the right team?
We're one of the highest-rated mobile agencies on Clutch, our industry's top review site. There's a reason we are so highly ranked, and that's because we deliver the things others can't. We have a unique take on mobile that you won't find elsewhere, and it's why our clients keep coming back to us.
We help brands build mobile platforms that outperform their competitors, it's that simple. We do it by using Psychological principles and a behaviour-led approach that drives amazing results for our clients and creates fantastic experiences for their users.
We solve problems that others can't

We are highly trusted by our clients

We have a world-class, global team

We focus on delivering excellence

We have a simple, effective process

We love to collaborate with clients

We live and breathe mobile apps

We create chart-topping apps