Demand for Music Streaming Apps: COACHELLA
If you haven't heard of Coachella before, where have you been!
From April 12th – 21st, music and festival enthusiasts will be taking to the deserts of California, experiencing their favourite headlined artists live. Coachella is well-known for its star-studded line ups. Over recent years, we've seen the likes of musical pioneers like: Oasis, Coldplay, Prince, Lady Gaga, Beyoncé and Ariana Grande (who's this year's headliner) grace the stage and attract millions of people's attention.
Naturally, the majority of festival goers tend to want to listen to the artist's discography/catalogue of music, and there're a variety of different ways they can do so. The consumption for Digital Music streaming has doubled year after year, with the US and UK seeing growth results of that industry by 34%.
Coachella is just one of the many music festivals across the globe, with the likes of Glastonbury, Rock in Rio and Reading. Due to how broad and popular festivals can be, well-crafted music streaming apps can help allow users to navigate their way through the crowd and gain personal access to their favourite artist's music.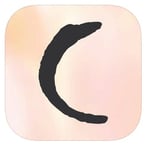 The official Coachella 2019 music app enables attendees to have a complete overview of the festival's lineups, personalised map locations, a complete listing of all Food & Beverages, an implementation of AR and a fully functioning, real-time Lost & Found feature for items. Furthermore, the Coachella mobile app has seemed to embrace the trend of providing their users with simple ways to discover their favourite artist's music by providing curated and custom playlists. But, as the app doesn't act as a stand-alone streaming platform, integration to Spotify/Apple Music is required.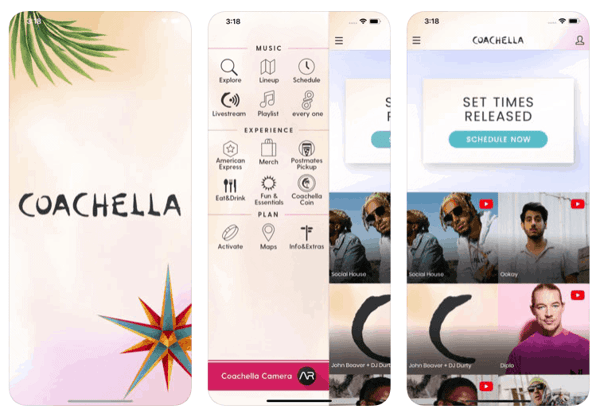 The Top Music Streaming Apps for Festival Goers to Download for Coachella
Music Streaming Giant: SPOTIFY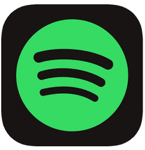 With a variety of personalised playlists, the Swedish music streaming giant reigns supreme within the music streaming industry. As of 2019, it's reported that the company has managed to attain a total of 265million monthly active users, which includes 127million premium-paid subscribers. With over 10 different personalised playlists, algorithm and human-based curated recommendations, Spotify gets it right with bringing forward new songs and artists based on a user's listening history. Spotify comes with a free platform, as well as a paid premium platform, with a monthly plan of £9.99pm, with options for a Family Plan – £14.99pm – and discounts for Uni students – £4.99.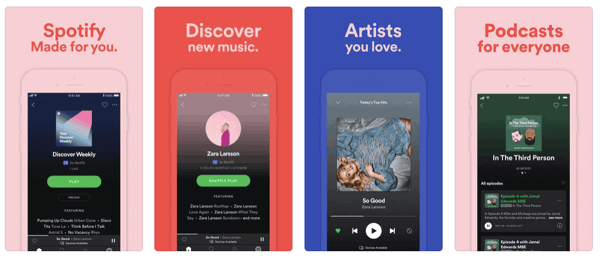 Tech Industry Leader: APPLE MUSIC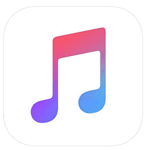 Apple Music is Apple's attempt at the streaming industry, and although it went off onto a rocky start in 2015, it has since managed to find its feet within the industry. With its attention to human-curated content, effortless integration with the Apple Ecosystem and a 24-hour Beats Radio station, the app is great in providing music lovers with a consistent variety of music content. With over 50million paid subscribers, Apple Music is looking to solidify its place within the music streaming industry with a variety of high-class music exclusivity. Apple Music comes with a 3 months free trial, as well as a paid plan that is priced exactly the same as Spotify's.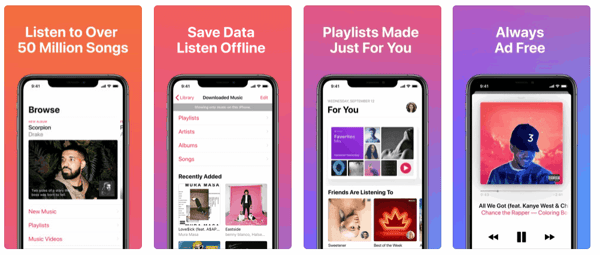 Jay-Z and Beyoncé's Music-child: TIDAL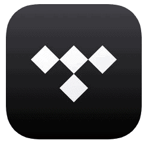 Probably 2 of the biggest names in music – Jay-Z and Beyoncé Knowles – have taken their status and high prized music loving to the next level by offering their own high-quality streaming platform – TIDAL. Although this is probably the most expensive option out of the range of services to stream from, it does offer something unique to music-lovers: High-Fidelity audio streaming, which offers their users the purest, CD form quality of their music. The app also offers exclusive concerts and content for artists signed under their platform. However, this quality content comes at a price. Tidal offers a 30-day free trial, then their premium paid plans vary. For standard quality streaming, users are asked to pay £9.99pm. But, for the Hi-Fi quality streaming, users are asked to pay £19.99pm.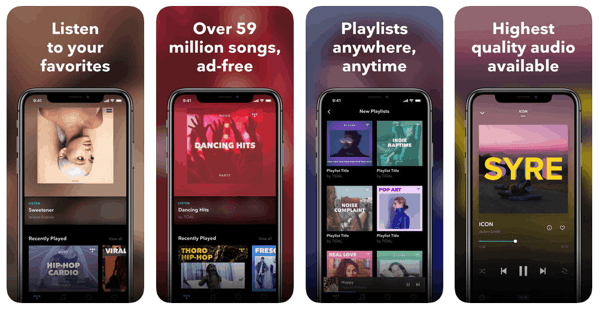 Google's Attempt: YOUTUBE MUSIC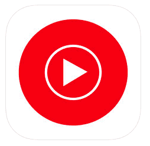 Google has had a variety of attempts to truly break into the music streaming industry, but it has taken a couple of tries. From Google Music back in 2012 to where we are now – YouTube Music. What makes this streaming platform unique and significant is the use of location-based data. So, if festival/Coachella goers are attending, the app will know where they are, based on location services technology, and the app will smoothly recommend music specific to that event, so the user doesn't need to go searching by themselves. YouTube Music can be used as an ad-supported platform, similar to Spotify, or a paid premium subscription. This is the significantly pricier option out of the other 4 as the individual subscriptions cost £11.99pm and a Family Plan costs £17.99pm.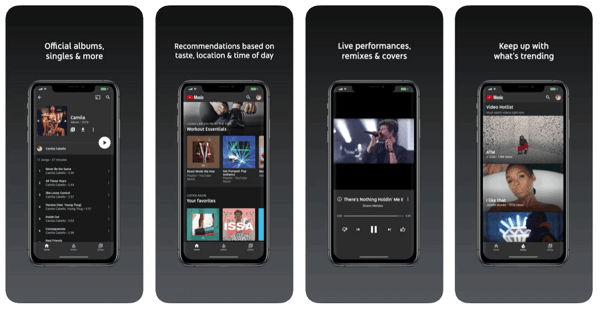 Due to how broad and popular festivals can be, well-crafted music streaming apps can help allow users to navigate their way through the crowd and gain personal access to their favourite artist's music.
Click To Tweet
Music Streaming Industry Continues to Drive the App Economy
Music streaming acts as a massive influence on the success of the app economy. Based on AppAnnie's report, various parts of the world agree on the top quality music streaming apps used on average smartphones.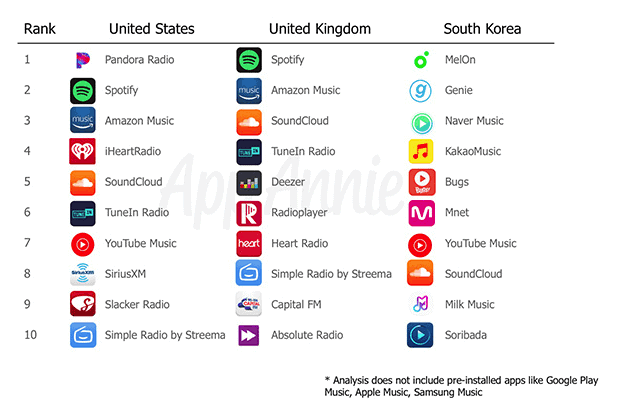 With this data, it is evident that music-related apps, particularly streaming services, will continue to thrive as a huge force within the app economy. With more festivals, like Coachella taking place, the demand for them would be even more. As we continue to move into a digital/streaming world, there will inevitably be opportunities for more expansion beyond just mobile apps, like we've seen in recent years with streaming services integrations with smart speakers like Amazon Echo, Google Home and Apple's HomePod.
Although it's hard to predict exactly what the future innovations will be for the industry, one thing is pretty clear – apps will remain at the core of the overall music experience.
If you have an app idea that could help revolutionise the way users experience mobile apps, Talk To Us today!