The advent of iPhone in 2007 drastically brought new life into the world of apps/mobile apps. In just a short span of a decade, mobile apps have come a very long way thanks to new technology in businesses. From the humble racing games with extremely pixelated graphics and from a triangle-like figure running through a jungle to escape the reach of a monster, to today, the immersive experience of a Pokemon Go app that helped open new doors to engage users in a more creative and unique way. The latest mobile technology for 2019 has enabled a whole host of innovations in industries that you wouldn't necessarily think could be more unique – like healthcare, marketing, and various other fields.
It is the use of the best business technology that can help you break through the sea of 6 million+ apps on leading app stores, today. If you have an app idea, consider using one or more of the emerging technologies for 2019 listed below to make the experience even more immersive and unique for your users. The number of wearable tech devices, globally, is expected to reach around 830 million by 2020. Instant Apps, launched by Google in 2017, allowed users to try an app without necessarily downloading it. The rise of chatbots and other AI-powered tools is expected to continue at the same growth rate.
Augmented Reality Technology in Business Will Go Mainstream
Pokemon Go took the world by storm in 2015, giving gamers a fantastically immersive gaming and fan serviced experience. Apple launched ARKit 2 while Google launched ARCore earlier this year, setting the stage for things to heat up and become popular within the AR world. There are already a handful of apps that use augmented reality technology in their business for a better user experience. For instance, there is Sun Seeker, which shows users a 3D view of the solar path, including other handy features. The app is useful for campers, photographers, and even realtors who want accurate information on sun exposure of a building. Really, we have only touched base on the power and potential that AR could have in the mainstream as a disruptive technology in 2019, and it's only a matter of time until another app comes along and takes the world by storm.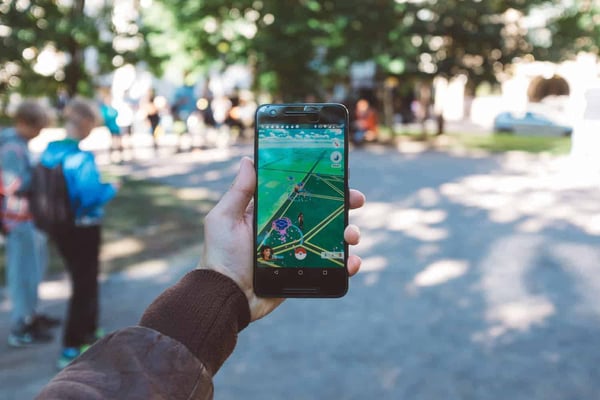 Artificial Intelligence and Chatbots Emerge as the Best Business Technology
Recommendation engines used by the biggest companies, such as Amazon and Netflix, have improved manifold, thanks to advances in new artificial intelligence technology for businesses. Chat assistants such as Amazon's Echo prove that we are getting very close to accurate NLP (Natural Language Processing), and the use of this technology in business today is already immensely popular. According to a 2018 survey, almost 70% of users around the world prefer using a chatbot when communicating with a business. This is most often due to people feeling as though they're having a genuine and real connection/conversation with the business, therefore feeling valuable.
The biggest benefit of a chatbot and AI availability as emerging technologies for 2019, compared to a human in customer service is the power of 24/7 availability. This type of new technology in businesses comes in handy to those who need answers and solutions to an issue promptly. The easiest way to include the latest chatbot technology into your app and have it be successful in 2019 is to ensure that it is designed with your users in mind. Try to pre-determine questions they may ask, ideas that might come to their heads about your app and provide detailed and accurate solutions to those problems.
Artificial intelligence technology in business can be best leveraged for hyper-personalisation, thus improving the overall experience for your users. However, privacy and unambiguous user consent are very important issues for building trust. So, ensure that you have practices put into place for those as you consider leveraging this and the other latest technology in 2019.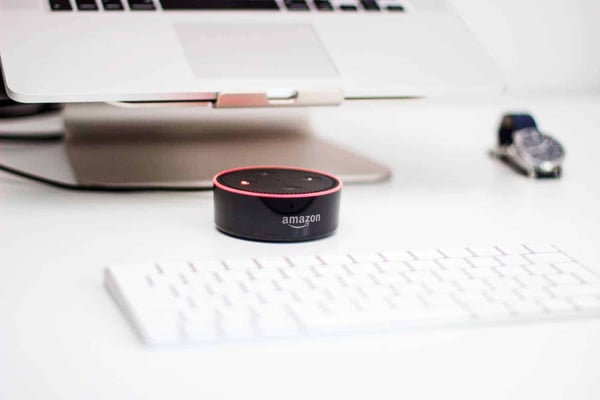 Location-Based Services Will Integrate With New Business Technology in 2019
New information technology in business such as Apple's Beacon and NFC (near field communication) allows you to send users a notification based on their location – like location/geo-targeting. However, both of these technologies work at the micro-location level, for example, an airport. Moreover, the use of this technology in business today requires hardware installation, which can be expensive for businesses.
Thanks to, both, Android and iOS's location tracking capabilities, businesses can use the latest technology like geofencing in 2019 for hyper-personalisation without having to invest in any hardware. Geofencing also works at the macro level, which means the user does not necessarily have to be inside your retail store in order to trigger a push notification.
Recommendation engines used by the biggest companies, such as Amazon and Netflix, have improved manifold, thanks to advances in artificial intelligence.
Click To Tweet
The potential use cases of geofencing and other location-related new business technology in 2019 are limitless for your organisation. For instance, if you are a hotel, you can set up geofencing at the city's major airport. When people who have booked a room with you arrive at the airport, you can give them directions to your hotel, thus improving their overall user experience. Restaurants and retail stores can also use geofencing technology in business today to goad users to step-in when they are within that businesses radius. Personalised discounts always go a long way, making your customer feel exclusive to your business.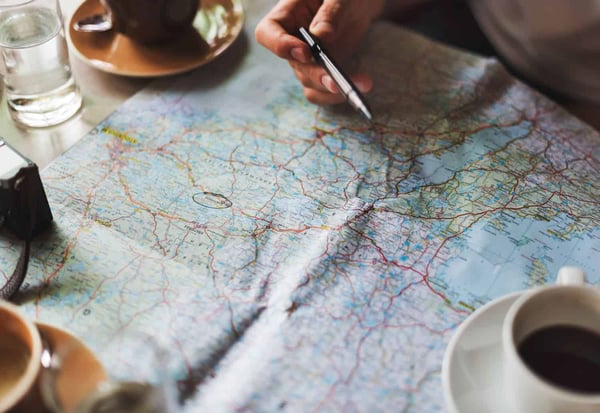 You Are Only Limited by Your Imagination of How to Leverage Technology Trends in Business
Current mobile technological trends affecting businesses have made it possible for organisations to give users a superior experience. As the app market continues to grow more crowded and apps increasingly have similar features, the user experience is going to be your best shot at having a USP. Fortunately, you have some of the best business technology emerging at a rapid pace that can be leveraged to stand out from the crowd. So, if you have an app idea, Talk To Us today!